Back pain is a common issue that plagues many people. It can make it difficult to perform everyday activities and can be a real nuisance. There are different factors that can contribute to back pain, and one of the major ones is how you sleep. If you don't have proper support when you sleep, it can put a lot of strain on your back and lead to pain. However, choosing the right sleeping positions to avoid back pain can make your life a whole lot easier.
Sleeping Positions To Avoid Back Pain
Back pain is a common issue Americans face day by day and it's one of the primary reasons people end up in the doctor's office. One main cause of back pain is a lack of support when you sleep, which can lead to damage to the back muscles and ligaments. Below are the sleeping positions you can implement to avoid back pain.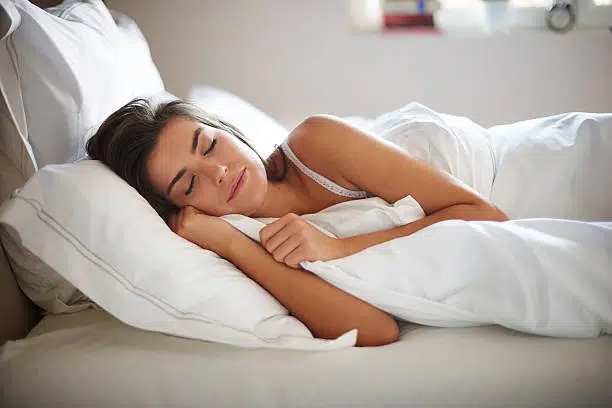 Sleep flat on your back- When lying on your back, your spine is in its natural and neutral position. When you sleep on your back, the strain from gravity is removed from the spine and muscles, which allows the back to relax.
On your side- You can keep your spine in alignment when you sleep on your side. It's also recommended to use a firm pillow between your knees to make sure the spine is straight ad lined up with your hips.
Fetal position- This position means you are curled up like a fetus. It's ideal to sleep like this if you suffer from back pain that is caused by a herniated disc, sciatica, or spinal stenosis.
Positions That May Cause Back Pain
If you want to try to avoid back pain, there are certain positions to avoid. If you sleep in one of the positions listed below, consider changing it.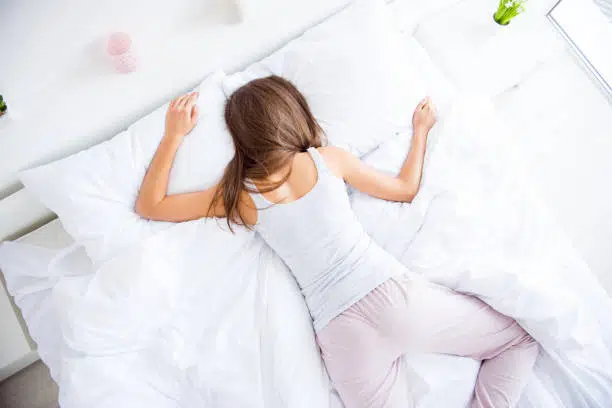 Sleeping on your stomach: When you sleep on your stomach, there is no support for your back. It can cause pressure to build up and be unevenly distributed throughout the night.
Awkward leg positions- This can cause you to wake up in the middle of the night in pain. You can also put your pelvis out of alignment, which can cause all kinds of back pain.
You may need to experiment with different positions to determine what feels the most comfortable. The way you sleep will also need to be adjusted should you be pregnant or have major injuries.
Seek A Chiropractor's Advice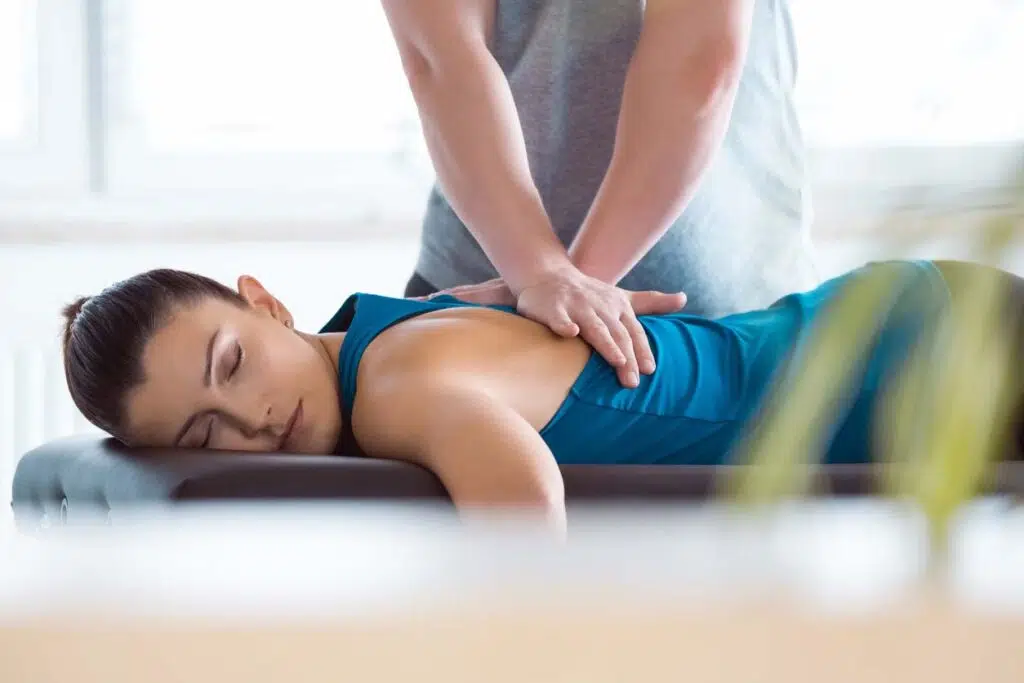 If you have back pain and get relief from your chiropractor, it is a good idea to make an appointment with them on a regular basis in order to keep the pain at bay. By addressing any issues that come up, you can avoid having to seek treatment later on. Hogan Spine & Rehab in Sugarland, Texas provides back pain chiropractic services that can help you reduce your discomfort. We provide an array of techniques to help eliminate pain, including chiropractic care, physical therapy, and massage therapy. Our back pain chiropractor has the expertise to help you manage your pain so that you can live a healthier and happier life. We are committed to providing the highest level of care for our patients.
Contact Sugar Land's Chiropractor For Back Pain Help
Hogan Spine & Rehab know that back pain can be something that needs to be dealt with immediately. Our team of chiropractic experts can help when you have questions regarding chronic back pain or other symptoms of the spine.
Call today to schedule an appointment and let us help you start feeling better. We can also recommend the best sleeping positions to avoid back pain based on your specific needs. We look forward to meeting you and providing you with the help you require to live a life in less pain and discomfort.