LEG PAIN TREATMENT IN SUGAR LAND​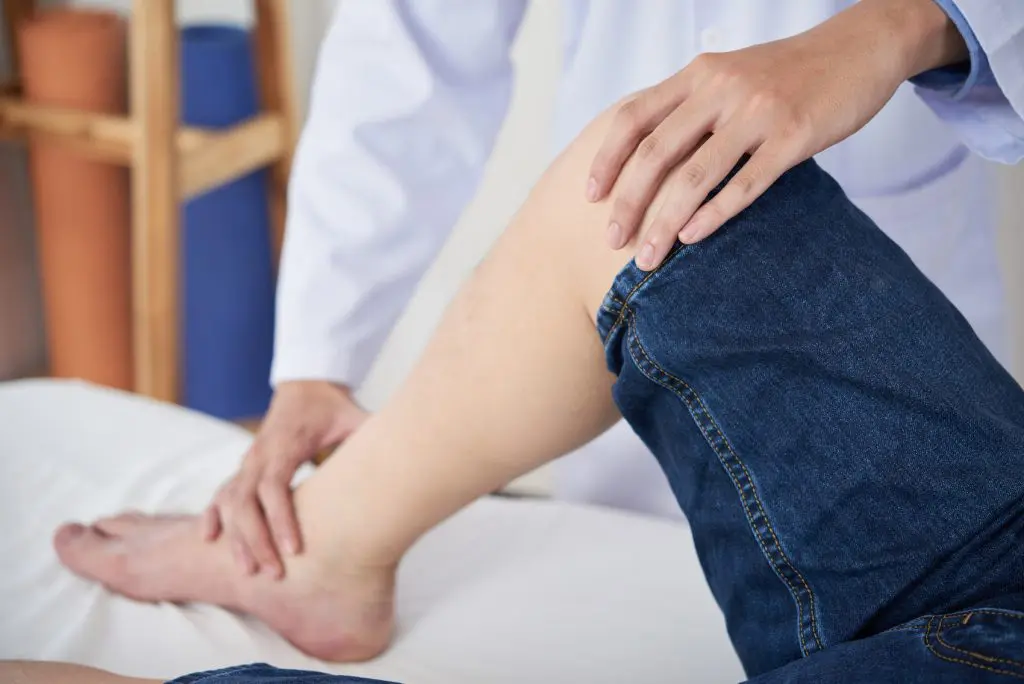 You may not realize just how much you use your legs until you experience leg pain. The causes of leg pain are diverse. Therefore, it is important to diagnose these conditions quickly so that patients can recover as quickly as possible. That is where we can help you. Take a look at how we can help you with leg pain at Hogan Spine & Rehab in Sugar Land.
An Introduction: The Types of Leg Pain
There are numerous types of leg pain; however, it is helpful to divide like discomfort into two categories: acute and chronic.
Acute leg pain is leg pain that begins abruptly. For example, individuals who suffer a leg injury while playing sports develop acute leg pain. Some of the most common causes of acute leg pain include ligament sprains, muscle strains, and even bone fractures. In some cases, people may even pinch a nerve in their leg, leading to leg pain.
The other category is chronic leg pain. This is leg pain that develops over a prolonged amount of time. For example, some people develop chronic leg pain due to a nerve injury they may have suffered a while back. Other people may develop leg pain due to arthritis. Regardless, it is important to diagnose the root cause of leg pain so that the appropriate treatment process can be employed.
What Causes Leg Pain?
There are numerous possible causes of leg pain. Some of the most common causes include:
Sciatica: Some people develop nerve issues in their leg, including sciatica. Sciatica develops when the sciatic nerve becomes irritated and inflamed. The sciatic nerve runs down the back before diving and traveling down each leg. Compression of the sciatic nerve can cause shooting pains the travel down the legs.
Bone Fractures: Of course, bone fractures can also lead to severe leg pain. Some people may have small stress fractures in their legs due to overuse. Other bone fractures are acute in nature.
Ligament Sprains: Ligament sprains can also lead to leg pain. People can sprain a ligament in the hip, knee, or ankle. A ligament sprain in any of these locations can lead to leg pain.
Overuse Injuries: Finally, some people may develop muscular injuries in the legs due to overuse injuries. This usually manifests as a dull ache that gets worse with activity.
These are just a few of the most common causes of leg pain.
When Should You See a Leg Pain Doctor?
Some people may develop routine soreness after exercise that simply requires rest. Other people may need to see a leg pain doctor. In general, pain in the legs that prevents someone from engaging in their daily activities needs to be treated by a medical professional. This could include difficulty walking up and down the stairs, driving a car, or an inability to participate in athletic events that the person usually enjoys. If leg pain is reducing your quality of life, you need to see a doctor.
Leg Pain Treatment: A Well-Rounded Plan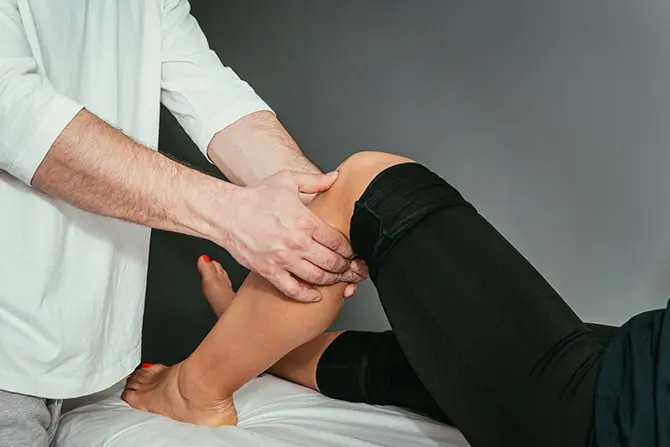 For leg pain treatment in Sugar Land, it is a good idea to rely on a leg pain chiropractor. Some components of a leg pain treatment plan include:
Chiropractic Care: Adjustments and manipulations can make sure the muscles, tendons, and ligaments are aligned properly.
Pain Management: Instead of relying on prescription medications, which can lead to dangerous side effects, it is better to rely on stretching, acupuncture, massage, and dietary changes to reduce inflammation.
Physical Therapy: Physical therapy can be used to target vulnerable areas of the legs, strengthening them to prevent further injuries.
Count on the leg pain chiropractor to help you.
Rely on a Leg Pain Chiropractor from Hogan Spine & Rehab in Sugar Land
If you are looking for a leg pain chiropractor in Sugar Land, then Hogan Spine & Rehab is here to help you. We provide same-day appointments and free patient consultations, so call us today at (281) 240-2225!