Foot Pain Treatment in Sugar Land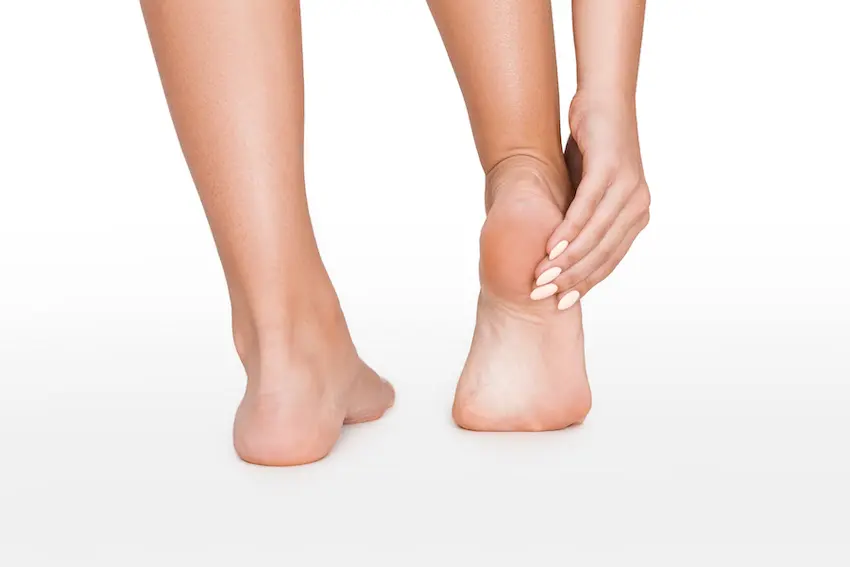 Many people do not realize just how much they use their feet on a daily basis. When someone develops pain in their feet, this can be incredibly debilitating. Those who suffer from foot pain might have trouble walking, running, or even taking the stairs. Because of this, it is important for people to understand exactly why they are suffering from foot pain. Some people who have foot pain might be told that they need surgery. While surgery is necessary in some cases, it is important for everyone to know that there are alternative foot pain treatment in Sugar Land available. By taking a well-rounded approach to foot pain, surgery might be able to be avoided.
Common Causes of Foot Pain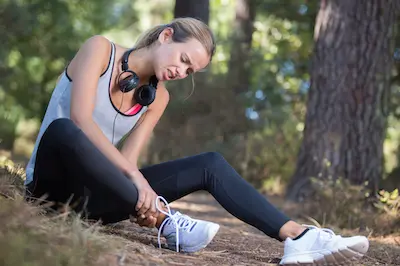 Foot pain can develop due to a number of reasons. All of the causes of foot pain have different treatment options. For this reason, it is important for everyone to take the time to understand why their foot pain is present. A few of the most common causes include:
Plantar Fasciitis: Plantar fasciitis is one of the most common reasons why someone might have pain in their feet. The plantar fascia is a thin layer of tissue that helps to hold the various muscles, nerves, and blood vessels of the feet in place. When this fascia becomes irritated, inflammation develops due to many micro-tears in the fascia. These tears and inflammation can create serious pain in the heel and bottom of the foot.
Flat Feet: Called pes planus, flat feet is another reason why someone might have foot pain. The feet are supposed to have natural arches in them. Those who have flat feet might have reduced or absent arches. Without these arches, the shock-absorbing ability of the foot is reduced. This can lead to severe pain.
Stress Fracture: Some people might actually have a stress fracture in their foot which might go undiagnosed. A stress fracture often develops from overuse. These can take a long time to heal.
Foot Pain Symptoms
When someone is suffering from foot pain, this can present in a variety of ways. Some of the most common causes of foot pain include:
Discomfort in the foot that might make it hard for someone to walk
Pain that gets worse with movement
A reduced range of motion in the toes, foot, and ankle
Shooting pains that run down the legs
Possible numbness or tingling in the foot itself
This foot pain can be debilitating and can have a serious impact on someone's quality of life. Fortunately, there are treatment options available.
Foot Pain Treatment Options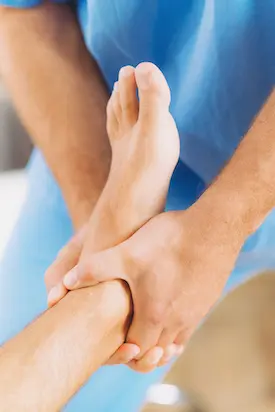 When someone is looking for treatment from a foot pain doctor, there are several treatment options available. Some of these include:
Chiropractic: A trained chiropractor has a number of treatment options at his or her disposal. By performing adjustments or manipulations on the foot, a trained foot pain doctor can bring about pain relief.
Physical Therapy is a useful treatment option for foot pain. A physical therapist will conduct an assessment and create a customized treatment plan based on individual needs. Treatment options may include stretching and strengthening exercises, manual therapy, footwear or orthotics, gait training, and modalities.
Rehabilitation: Foot pain treatment can also include corrective exercises and rehabilitation. These exercises are done to strengthen the muscles of the foot, reducing pain.
MLS Therapy: Multiwave Locked System (MLS) Lasers can play an important role in someone's pain relief. These lasers are designed to relieve inflammation in and around the muscles of the foot. 
Regenerative Medicine is a promising field that focuses on using the body's natural healing mechanisms to treat various conditions, including foot pain. There are several regenerative medicine treatments available for foot pain, such as:

Connective Tissue Matrix: CTM injections can help treat foot pain that is caused by damage or injury to the soft tissue in the foot. The connective tissue matrix used in these injections provides a framework for the growth of new tissue, promoting healing and reducing inflammation in the affected area.
Mesenchymal Stem Cell Therapy: MSC therapy involves injecting MSCs, which have anti-inflammatory and tissue-regenerating properties, directly into the affected area. The MSCs can then help reduce inflammation and promote tissue repair, potentially reducing pain and improving function.
Trust the Trained Professionals at Hogan Spine & Rehab
Foot pain is one of the most common reasons why people seek the help of a trained chiropractor. Those who are suffering from foot discomfort need to rely on the experience of a trained foot pain doctor. At Hogan Spine & Rehab, we are here to provide exactly this. Our providers work hard to stay up to date on the latest foot pain treatment in Sugar Land. We will take the time to understand the root cause of your pain. Then, we will present all of the treatment options available to ensure you can make an educated decision. We are here to help you and your family. Please call us today to learn more about our services. To make an appointment, contact us at (281) 240-2225. We look forward to hearing from you!