Acupuncture Treatment in Sugar Land
Acupuncture is a healing modality that has stood the test of time for thousands of years. This form of Traditional Chinese Medicine (TCM) involves the insertion of hair-thin needles at various points along the body's energy lines or meridians. These treatments can help rebalance physical functions, promote healing, and relieve discomfort. Acupuncture serves as a natural complement to other natural, drug-free healing methods such as chiropractic adjustment. Here at Hogan Spine & Rehabilitation Center, we're proud to offer a combination of chiropractic care and acupuncture in Sugar Land TX.
Acupuncture Can Treat a Wide Range of Conditions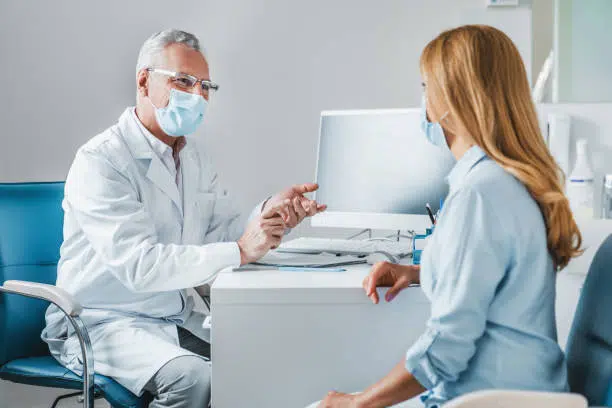 Ancient healers believed that the stimulation of acupuncture points redirected the body's life energy. Modern researchers theorize that it affects the flow of nerve signals and the body's pain response. Either way, acupuncture is effective at treating the following conditions:
Dental Pain - Acupuncture triggers the release of natural pain relievers called endorphins. This makes it an effective means of controlling dental pain.
Fibromyalgia - Fibromyalgia is an uncomfortable, debilitating chronic pain syndrome that interferes with daily living. Acupuncture can help fibromyalgia patients sleep better at night and feel better during the day.
Headaches - Acupuncture's ability to relax tight muscles and reduce pain can help you manage chronic headaches and migraines.
Labor Pain - If you'd prefer to deliver your baby with less reliance on painkilling drugs, acupuncture can serve as a safe, natural alternative or supplemental pain reliever.
Lower Back Pain - Acupuncture can relieve muscle spasms that can cause or contribute to lower back pain and stiffness.
Neck Pain - The same benefits that make acupuncture effective at handling lower back pain also make it a useful treatment for neck pain.
Osteoarthritis - Acupuncture techniques that improve blood flow and reduce pain can help you overcome the stiffness of osteoarthritis without drugs.
Menstrual Cramps - Menstrual cramps can make life miserable. Acupuncture can boost blood flow to the uterus for much-needed relief.
Tennis Elbow - Acupuncture can help strained elbow tendons repair themselves more efficiently for speedier healing of tennis elbow.
Disc Pain - If a spinal disc is creating nerve compression and pain, acupuncture can take the edge off that discomfort.
What are the Benefits of Acupuncture Treatment?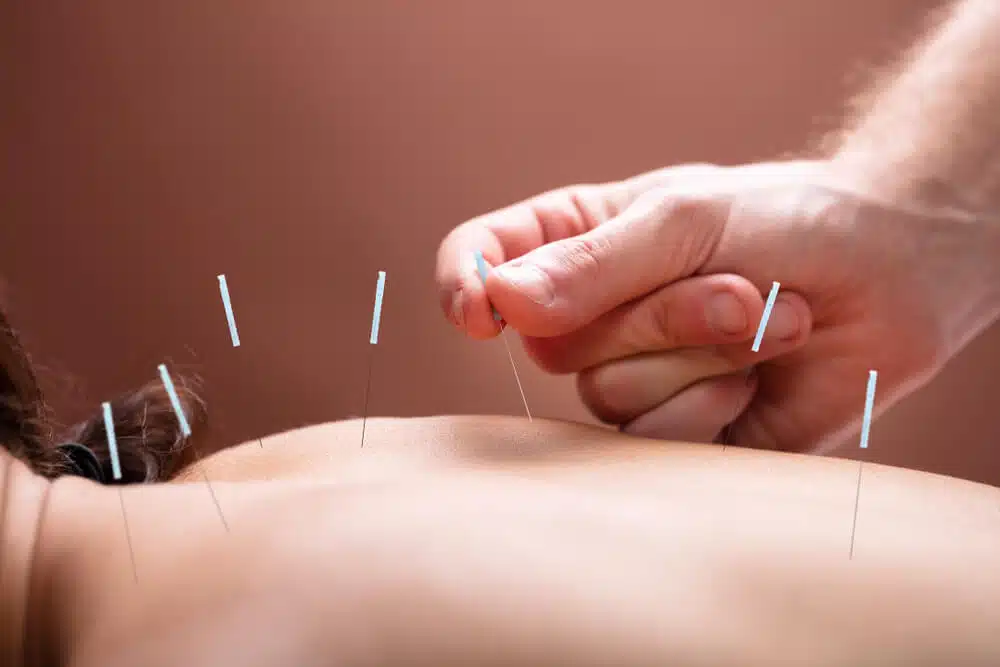 Acupuncture works extraordinarily well in conjunction with a chiropractic adjustment. As the needles relax muscles, those muscles take adjustments more easily. Our acupuncture in Sugar Land also provides relief from any lingering pain between chiropractic sessions. This combination can help you with:
Acute & Chronic Pain
Whether you've suffered an acute injury or struggle with longstanding pain problems, acupuncture and chiropractic care can reduce your discomfort.
Musculoskeletal Pain
Chiropractic adjustments can help your nerves and muscles work more normally to banish musculoskeletal pain, even as acupuncture offers natural pain relief.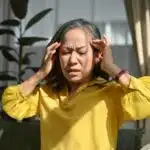 Headaches & Migraines
Tension headaches often start as neck tension, while migraines stem from biochemical and neurological imbalances. Chiropractic treatment and acupuncture can help you conquer these issues.
Poor Immunity
Your immune system cannot function well if your body is out of balance. A combination of chiropractic care and acupuncture can improve these functions and boost your disease resistance.
Nausea
Studies show that acupuncture can treat or even prevent nausea and vomiting. Meanwhile, chiropractic care can help normalize stomach function.
Digestion
When the digestive system can't communicate properly with the brain, you may experience a wide range of digestive complaints. Chiropractic care and acupuncture can work together to fix this breakdown in communication.
Contact Hogan Spine & Rehabilitation Center Today for an Appointment
Are you ready to experience the powerful "one-two punch" of chiropractic care and acupuncture in Sugar Land? If so, schedule an appointment at Hogan Spine & Rehabilitation Center.