Hogan Spine & Rehabilitation Center
Sugar Land's Trusted Chiropractors and Physical Therapists Since 2005
Book An Appointment
Please complete the form below and we will contact you.
Hogan Spine & Rehabilitation Center — Your Trusted Sugar Land Chiropractors & Physical Therapists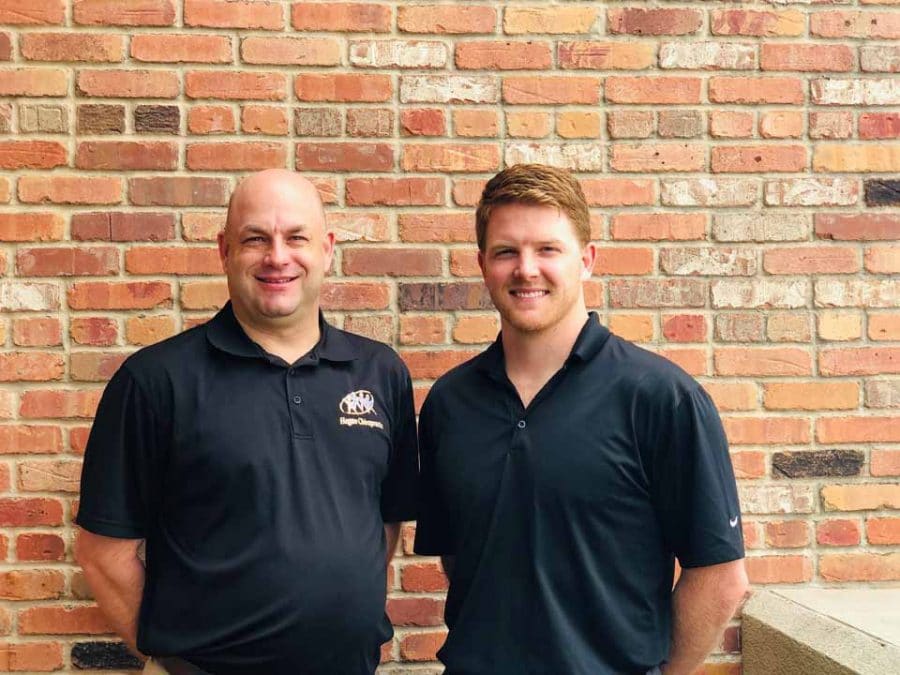 Voted As 2020's Best Chiropractor in Sugar Land & Fort Bend
We're happy to announce that we have been voted as the best in chiropractic health care providers for Living Magazines 8th annuals "Best Of Readers' Choice Awards" Each year, voting is conducted on behalf of all of the Living Magazine communities to determine which businesses customers think are the very best. We take great pride in achieving these awards back-to-back for many years. We couldn't do it without the support of our fantastic patients.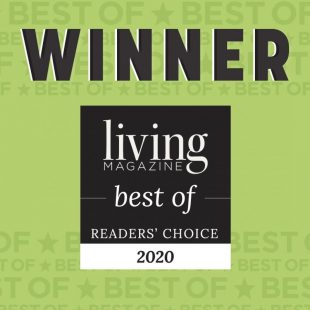 In addition to being voted by Living Best, we have also been voted again by Senior Resource Guide as the the Reader's Choice Best of 2020. Our Chiropractors and Physical Therapy teams take this to heart and thank our patients for making sure that Sugar Land and the surrounding communities know we are here to help. We appreciate the continued recognition!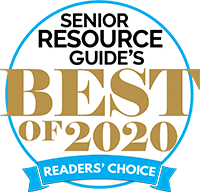 Popular Services & Treatments
Quality & Affordable Care Near You
Common Musculoskeletal Conditions We Treat
Our chiropractic and physical therapy care teams work with patients suffering from a variety of musculoskeletal aches and pains, auto accident injuries, workplace/sports injuries, injury rehabilitation, and more. Some of the most common conditions treated in our Sugar Land offices include:
Sciatica is characterized by radiating nerve pain that begins in the low back and radiates down through the buttock and legs, this shooting pain can limit your mobility and keep you out of work. Using both manual and instrument-based spinal adjustments, we can correct your alignment and shift problematic discs away from nerve tissue
Hip pain can be caused by everything from arthritis to bursitis and tendinitis. With chiropractic adjustments, we can safely work to restore hip function naturally.
Leg pain can be caused by a variety of different issues including sciatica, muscle strains, ligament sprains,  and more. Chiropractic adjustments can work to relieve nerve compression and using MLS laser therapy can work to ease tissue pain and speed healing.
Carpal tunnel syndrome is often caused by inflamed, swollen tissues that squeeze the median nerve in the wrist and interfere with proper nerve function. Our chiropractors in Sugar Land can adjust your wrist bones and prescribe corrective exercises to help relieve chronic pain.
There are many conditions that can result in shoulder pain including bursitis, pinched nerves, torn rotator cuff muscles, arthritis, and more. Our chiropractic care team can safely and effectively correct your shoulder's joint position and take you through corrective exercises that will help you regain your natural range of motion.
Chronic foot and ankle pain may be caused by imbalances or injuries that throw your weight distribution off. Our chiropractors can identify the root cause of your condition and use a combination of musculoskeletal adjustments, laser therapy, or other corrective measures to manage your pain.
Numbness and tingling are often caused by a pinched spinal nerve. We can relieve your symptoms through chiropractic adjustments and/or spinal decompression therapy. At other times, issues such as Neuropathy can be the cause of numbness and tingling in the feet, legs, and hands
Headaches
Headaches are often linked to abnormal muscle tension in the neck — which can be caused by an upper cervical imbalance. Our knowledgeable team has the skills necessary to perform targeted upper cervical adjustments, that will alleviate any tension or pressure to structures surrounding the cervical spine.
Services Offered by Our Sugar Land Chiropractic & Physical Therapy Teams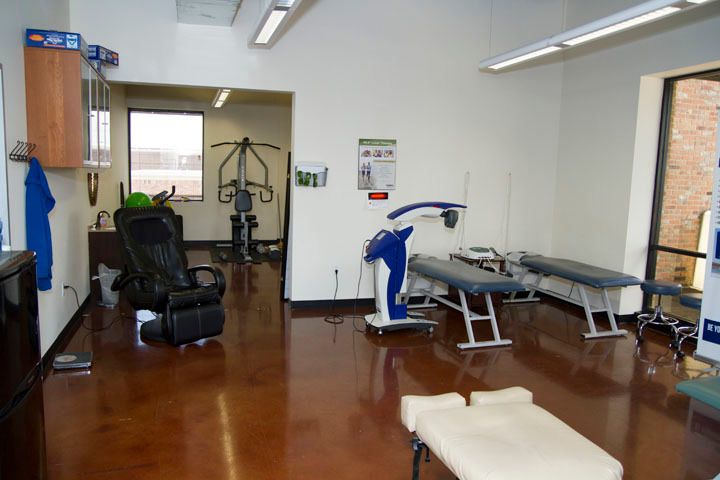 Our chiropractic care offices feature the latest equipment and technologies necessary to facilitate the most advanced chiropractic care treatment available today. It's our goal to help our patients to become pain-free using unique treatment plans that are safe, non-invasive and effective. Some of the advanced holistic services that we offer include:
Using targeted musculoskeletal adjustments, we can help patients maintain better overall spinal alignment while reducing their chronic pain symptoms and reoccurring inflammation. These gentle and safe musculoskeletal adjustments are targeted to treat the root cause of your chronic pain and restore your natural range of motion.
Our chiropractors are also experienced in treating traumatic injuries that often from auto accidents, workplace accidents, sports injuries, and more. If you or a loved one are suffering from chronic pain as the result of a whiplash injury or another traumatic injury, we offer a variety of holistic treatment options that are designed to help the body heal naturally and without the use of prescription drugs.
Our clinic provides physical therapy and rehabilitation. Certain conditions and symptoms require physical therapy over other treatments. For best, and fastest results, our Sugar Land Physical Therapists will combine treatment with Chiropractic Care and/or other modalities as needed. Physical therapy provides our clinic with an additional method to treat our patients' needs.
It's common for many musculoskeletal conditions and injuries to affect mobility and the overall quality of life for our patients. With MLS Laser Therapy, we can work to promote rapid recovery by treating affected areas using targeted laser treatments. These laser treatments emit specific wavelengths that have strong anti-inflammatory and anti-edema effects on injured tissues. Additionally, this treatment option helps to reduce pain and promote faster natural healing in the body.
Spinal decompression therapy utilizes simple, yet sophisticated equipment that is designed to gently relieve low back pain, sciatica symptoms, lumbar pain and more. As the leading non-surgical alternative treatment method for disc-related syndromes of the cervical and lumbar spine, this therapy is administered in 3 separate phases to provide patients with the best possible results.
Why Choose Hogan Chiropractic??
At Hogan Chiropractic, we have nearly 20 years of experience working as your chronic pain advocates in the greater Sugar Land and Southwest Houston area. Our friendly chiropractic care team is dedicated to ensuring that each patient we work with is treated as an individual. Additionally, we offer comprehensive initial consultations, unique individual treatment plans, and complete transparency throughout the rehabilitation process.
From Our Chiropractors & Physical Therapists:
Many people today are looking to alternative and natural forms of healthcare as a way to enhance the quality of their lives. At Hogan Chiropractic we focus on each patient as an individual. Extra attention to your specific healthcare needs and well-being is what sets my office apart from many others. I spend extra time, in a private adjusting room, with every chiropractic patient to ensure that I meet as many of their healthcare needs as I can during this visit and any future visits. I also use the additional time to work on the muscles in the affected area. The affected muscles are attached to the subluxated joint, making them a significant part of the problem and requiring the proper attention for enhanced results.
As a chiropractor, I search for the root of the problem and recommend a long term plan to give you an extra edge in your daily life. All of my treatment plans, maintenance care plans, and health optimizing recommendations are free of hard sales tactics. We will work together to create a plan that will work for you and continue to adapt your plan based on your progress. Because you are an individual with your own needs, your plan is specific to you.
Your privacy is very important to us, you will be examined and adjusted in a private room, not in public.
"The doctor of the future will give no medicine, but will interest her or his patients in the care of the human frame, in a proper diet, and in the cause and prevention of disease."-Thomas A. Edison
Contact Our Sugar Land Chiropractors & Physical Therapists Today
Want to learn more about the benefits of comprehensive chiropractic care? Please give us a call at (281) 240-2225 or contact our Sugar Land Chiropractors for more information on the services we offer and don't forget to schedule your free initial consultation today.
"
"
I have been seeing Dr. Hogan for almost 9 years since when I lived in Sugar Land. There is a reason why I still drive to Sugar Land after moving to Houston! I have been receiving chiropractic treatments for several years in different cities, and he is one of the BEST.
"
"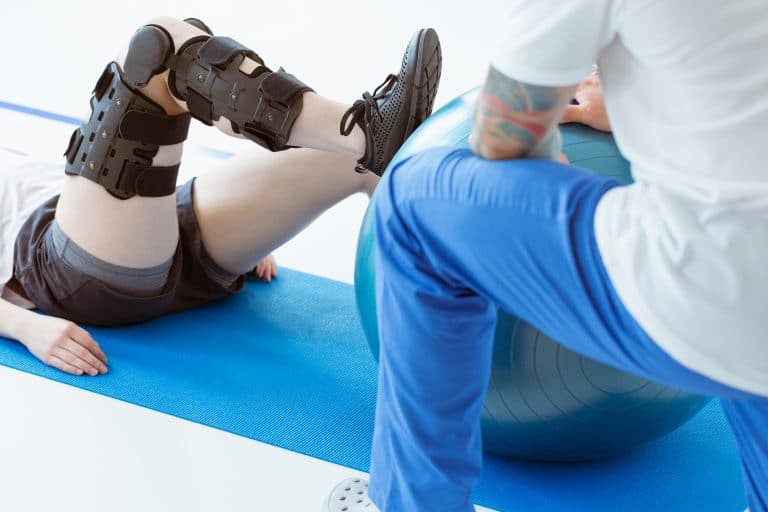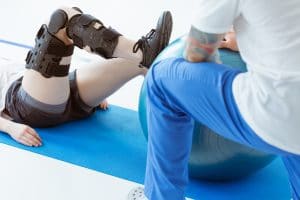 Benefits of Physical Therapy & Chiropractic Together
When you have to cope with a painful injury, chronic condition, or challenging recuperation, you probably know that you want skilled, effective treatment, ideally without surgery or drugs. The question is — what kind of treatment? Some people are telling you to try chiropractic adjustment, while others present glowing reports of their experiences with physical therapy. The
Read More »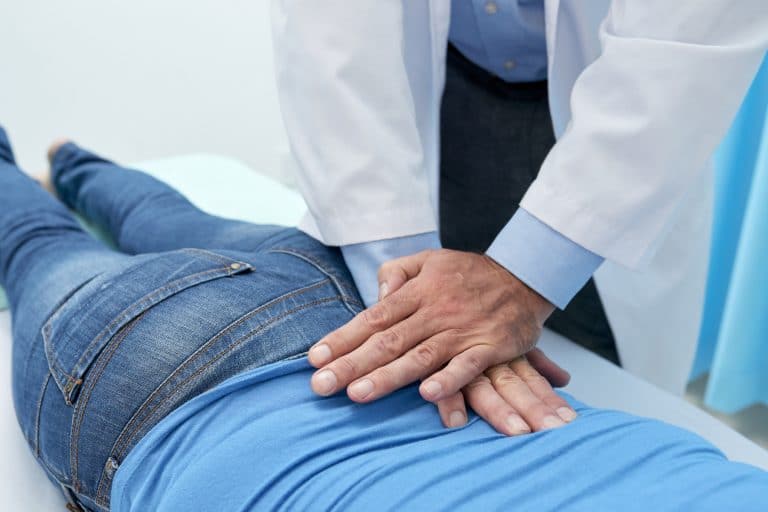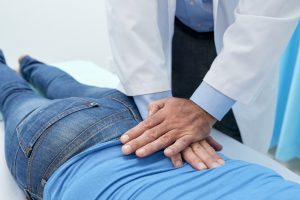 How To Choose The Best Chiropractor In Sugar Land
If you are looking for the help of a trained chiropractor in Sugar Land, then you have made a good decision. A chiropractor has the training and experience necessary to help you recover from a wide variety of conditions without leading to side effects or serious complications. At the same time, it is important for you to
Read More »