Hogan Spine & Rehabilitation Chiropractic Care In Sugar Land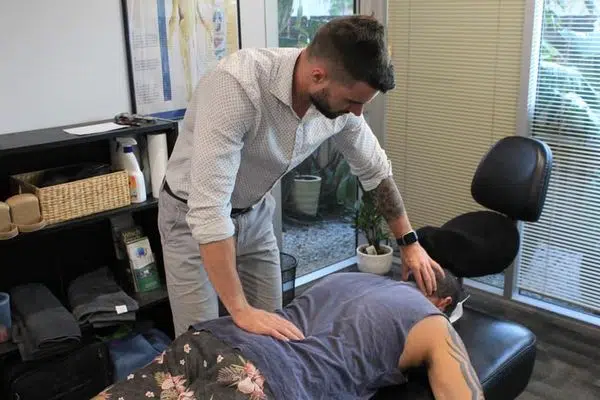 A majority of Americans deal with pain on a regular basis. From back pain to headaches, navigating pain is just a way of life for many. So much of our discomfort doesn't have to affect us. Pain is the body sending signals that something isn't quite right. If you are experiencing pain or discomfort, you can often find real solutions through chiropractic care in Sugar Land.
Even patients that thought they were healthy and injury-free find they are carrying tension and stress in a way that affects them. At Hogan Spine & Rehab, we help release the strain of everyday life and allow the body to work how it is supposed to work. We get your blood flowing and your body back in line, alleviating mental and physical strain you might not even know you had. Whether you were just in an auto accident, experienced a bad fall, have a debilitating work injury, have struggled with a chronic disease or just feel the weight of everyday life, we are here for you.
Don't wait to find help that really heals.
Why Visit a Chiropractor?
When you are facing a problem with pain, discomfort, immobility, stress, tension or anxiety, a chiropractor can approach healing with a natural, whole-body wellness strategy. Rather than just mask the problem with medications or attack the problem with invasive procedures, chiropractic care works to help the body heal itself. Our treatments are drug-free, surgery-free and holistic.
Our strategies are cheaper because they are often the simpler and most natural ones. We aren't looking to capitalize on your pain—we are in the business of helping you find balance and relief.
What Does a Chiropractor Treat?
We treat a wide variety of injuries, diseases, illnesses and discomforts. Some of the most common problems treated include:
Headaches and migraines
Back pain or spasms
Neck pain or stiffness
Whiplash injuries
Shoulder pain
Frozen shoulder
Pregnancy discomfort
Nerve damage
Arthritis
Sports injuries
Car accident injury
Bulging or herniated discs
Elbow pain
Knee or hip pain
Sciatica
Posture problems and spinal misalignment
Chronic pain conditions
Musculoskeletal stresses and strains
…and so much more. The body is all connected, so your pain and discomfort is often rooted in other problem areas that you aren't aware are "off" or injured. chiropractic treatment looks at the alignment and health of your whole body to get to the cause in order to accurately treat the symptom.
What Qualifications Will My Chiropractor Have?
A chiropractor gets a special doctorate degree in chiropractic adjustment from an accredited college. The Doctor of Chiropractic degree typically takes four years to complete after the initial undergraduate college degree is completed. Some chiropractors specialize in a certain method or area. After graduating, a chiropractor has to get a state license before starting or joining a practice.
Why Choose Hogan Chiropractic as Your Sugar Land Chiropractor?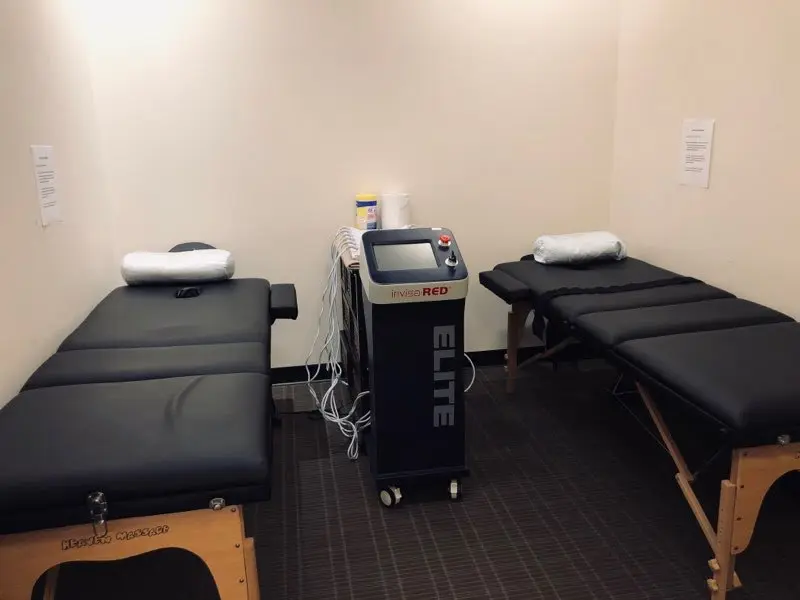 Our chiropractors are trained and experienced in helping people in the Sugar Land area. We have been a healing part of the community for over 18 years. Our treatment options of chiropractic care in Sugar Land include laser therapy, decompression, adjustments, and more. We will customize your treatment plan to help heal whatever is causing you pain, discomfort, or difficulty. Your health is not a one-size-fits-all solution.
If you are looking for a chiropractor in Sugar Land, we hope you will call and set up an evaluation appointment with us today. Let us diagnose your problems and find a treatment plan that works to get you back to a better state of wellness.
"I have been seeing a Chiropractor for 20 years for the benefits to my overall health. I became a 'believer' in Chiropractic when I started getting adjusted & it helped end headaches that I had been having since I was a child. Over the years of moving to several different cities, I have been to numerous chiropractors, & Dr. Hogan is by far my favorite. He takes so much time with you, assesses your spine, & customizes your adjustment. He really cares about his patients. I would highly recommend him. I have been going to his practice for 10 years." - Wendy M.
Are you ready to get started towards a path of wellness? Call us today at (281) 240-2225 to schedule your first appointment!
Chiropractic Clinic Services
Chiropractic Adjustments
Spinal Exams
Auto Accident Recovery
Joint Pain Treatment
Mesenchymal Stem Cell Injection
Class IV Laser Therapy
Personal Injury Rehabilitation
Postural Screenings
Wellness Care
Spinal Decompression
And More!
Directions : 16525 Lexington Blvd STE 220, Sugar Land, TX 77479 2642