Ankle Pain Treatment in Sugar Land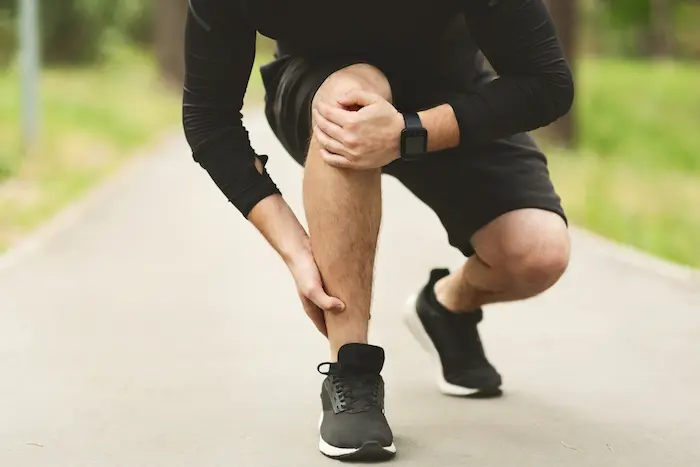 Ankle pain is one of the most common joints in the body where people feel discomfort. When someone is suffering from ankle pain, they might find it hard to drive a car, walk up and down the stairs, or participate in the activities that they enjoy. They might also notice that their ankle has redness and swelling. This can lead to a lower quality of life. In order for someone to restore their quality of life, they need to understand the variety of reasons why they might be feeling ankle pain. There are several common causes of ankle pain that might require the attention of an ankle pain treatment in Sugar Land.
Ankle Pain Causes: A Variety of Possible Reasons
When someone has nagging ankle pain, there are several possible causes. Identifying the cause is the first step in ankle pain treatment. Some of the possible reasons why someone might have ankle pain include: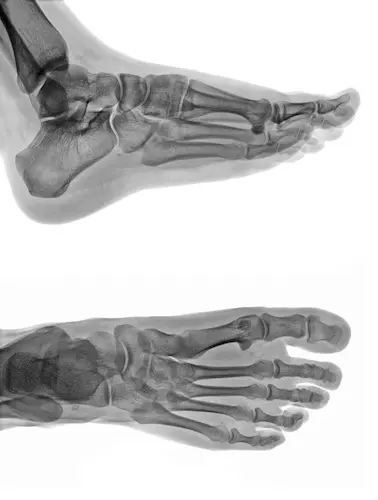 Ankle Sprains and Strains: An ankle sprain is one of the most common reasons why someone might be having pain in their ankle. One of the reasons why someone might have an ankle sprain is that he or she rolled the ankle. In a rolled ankle, the side of the foot rolls towards the ground, placing a lot of stress on the ankle ligaments. When this happens, people might notice bruising and swelling of their ankle. They might also have trouble walking or running.
Arthritis in the Ankle: Arthritis is one of the chronic causes of ankle pain. Arthritis in the ankle can develop due to diseases such as rheumatoid arthritis or osteoarthritis. In arthritis, the cartilage that provides a cushion for the various bones in the ankle becomes degraded. Without this cushion, inflammation develops in the ankle when the bones start to rub up against each other. As a result, people feel pain in their ankle that makes it hard to walk or run.
These are only a few of the numerous causes that might cause someone to develop severe ankle pain. Once the cause has been diagnosed, the treatment process can begin.
An Overview of Ankle Pain Treatment
There are many people who believe that ankle pain is going to eventually lead to surgery. On the other hand, there are also plenty of treatment options available that do not include surgery.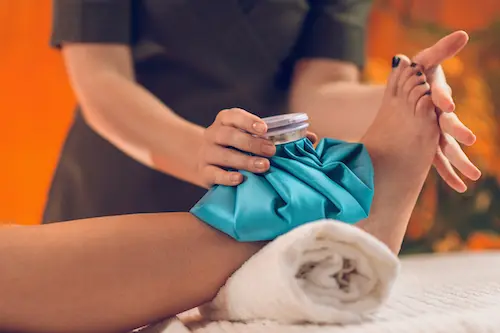 An experienced ankle pain doctor has a variety of treatment options that can help someone make a full recovery.
Some of these options include rehab, physical therapy, and strengthening exercises in conjunction with chiropractic care. These focus on building strength and flexibility in the muscles and ligaments around the ankle joint. This translates into improved support that reduces the stress on the ankle and improves the discomfort.
In addition, laser therapy can also help someone recover from an ankle injury. Lasers can be used to remove some of the scar tissue in and around the ankle, reducing the inflammation around the joint space. This gives the ankle joint room to heal and can help reduce the pain and discomfort associated with the injury.
Count on an Ankle Pain Doctor
Those who are in search of an ankle pain doctor in Sugar Land, TX should contact Hogan Spine & Rehab as soon as possible. At Hogan Spine & Rehab, our dedicated healthcare professionals are here to serve the citizens of Sugar Land. Our doctors can provide a wide array of treatment options to help patients recover from ankle injuries. With compassionate care, our doctors will take the time to understand your concerns and can design an ankle pain treatment in Sugar Land that focuses on your needs.
Please contact us today at (281) 240-2225 to schedule an appointment with our team!