Acupuncture for Vertigo in Sugar Land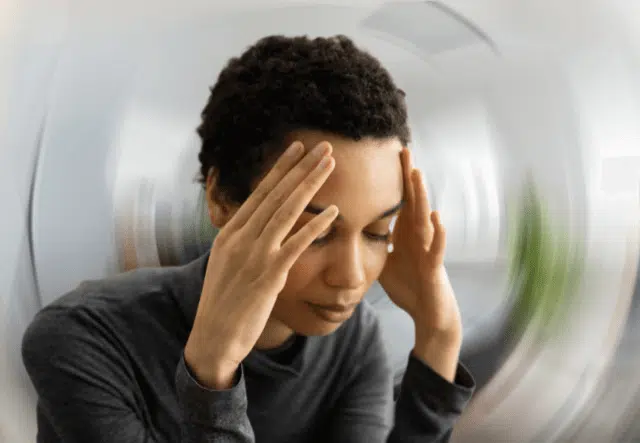 If you are looking for "acupuncture for vertigo near me," the Hogan Chiropractic Sugar Land location is the place to get treatment with acupuncture for vertigo for those living in the southwestern part of Houston, TX.
What is vertigo?
Vertigo is a medical condition where you suddenly feel everything is whirling or spinning, even though your body is not moving.
What causes vertigo?
The two types of vertigo are peripheral vertigo and central vertigo. Peripheral vertigo is the most common type.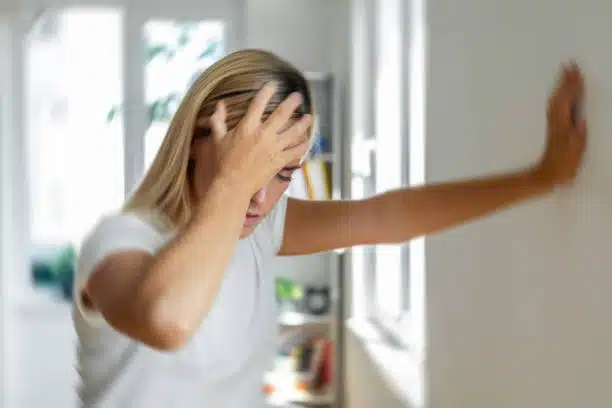 Peripheral vertigo may be caused by inner ear inflammation, head trauma, stroke, tumors, and Meniere's disease. Peripheral vertigo may also be a negative side effect of taking certain medications.
An example of peripheral vertigo is Benign Paroxysmal Positional Vertigo (BPPV). For BPPV to occur, calcium crystals in the inner ear, called otoconia, dislodge from their proper position. This disrupts a person's normal sense of balance.
Central vertigo may come from problems in the central nervous system, such as a stroke, brain tumor, multiple sclerosis, or a head injury.
Can acupuncture help with vertigo?
Acupuncture is a traditional Chinese medicine therapy that involves inserting thin needles into specific points on the body to stimulate energy flow to improve health and wellbeing.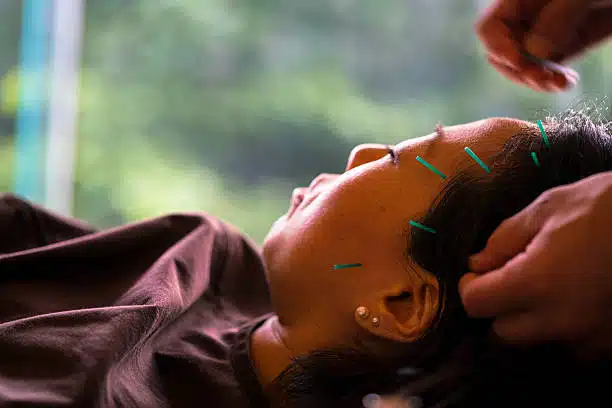 Studies have shown that acupuncture can effectively treat vertigo, particularly when caused by a disturbance in the inner ear.
Acupuncture can address the underlying causes of vertigo by stimulating the body's healing mechanisms to reduce inflammation, improve blood circulation, and reduce muscle tension. This can help to address the underlying causes of vertigo, such as inflammation in the inner ear. Acupuncture may also help to reduce the symptoms of vertigo.
Acupuncture Treatment for Vertigo
Getting acupuncture for vertigo begins with seeing our acupuncture specialist at Hogan Chiropractic for an initial evaluation. Then, the specialist makes a diagnosis based on the symptoms of vertigo.
Symptoms of Vertigo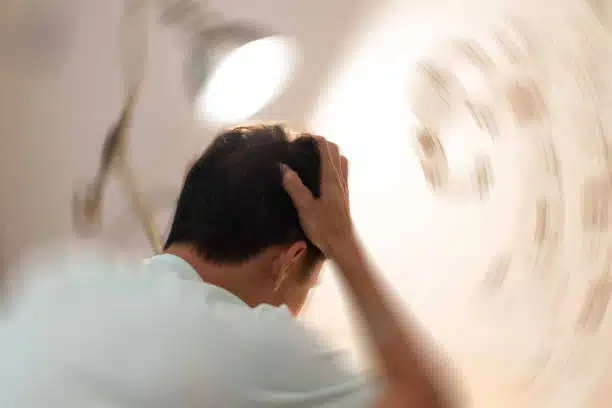 The most common symptoms of peripheral vertigo are that the room feels like it is suddenly spinning. Your vision may be impaired. There is a loss of balance, accompanied by nausea. You may experience sweating and lightheadedness. You could have difficulty standing.
If you have a condition called Ménière's disease, in addition to peripheral vertigo, you may experience ringing in your ears (tinnitus) and pressure in the ears,
For central vertigo, in addition to the loss of balance, feeling of spinning, nausea, lightheadedness, and sweating, you may have trouble walking, experience changes in your vision, hearing loss, ringing in the ears, and difficulty understanding speech.
How does acupuncture treatment for vertigo work?
A customized treatment plan is formulated based on the initial evaluation.
There are different acupuncture points used for vertigo treatment, which include: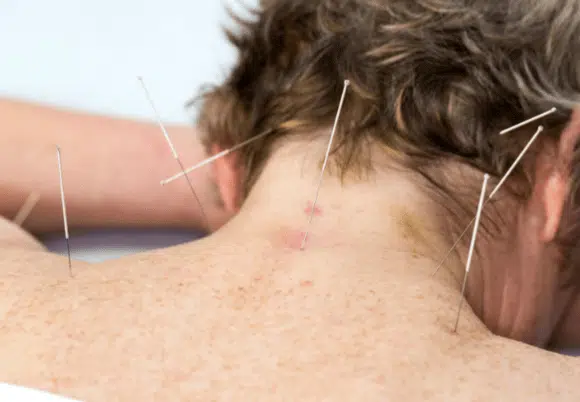 GB 20 (Gallbladder 20): This is located at the base of the skull and is used to reduce dizziness and improve balance.
GB 21 (Gallbladder 21): Located on the shoulder, this point is used to reduce tension in the neck.
LV 3 (Liver 3): Located on the top of the foot, this point improves circulation and reduces stress.
ST 8 (Stomach 8): Located on the side of the face, this point reduces tension in the jaw and neck.
SP 6 (Spleen 6): Located inside the leg, this point reduces stress and improves circulation.
Other Benefits of Acupuncture
Acupuncture can improve overall well-being and reduce stress.
Other conditions that acupuncture may help include: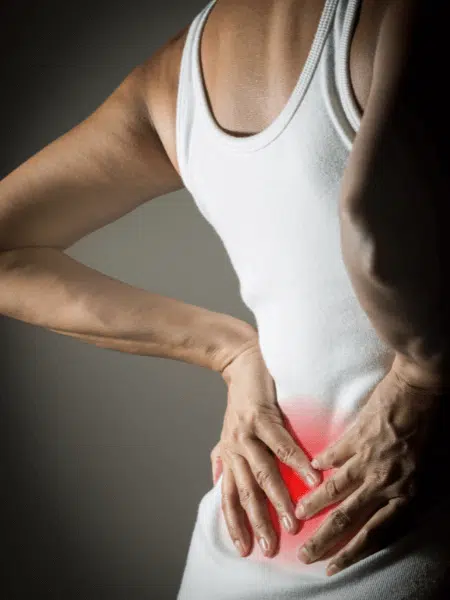 Back Pain
Chronic Fatigue
Digestive Disorders
Fibromyalgia
Headaches
Infertility
Insomnia
Menstrual Cramps
Migraines
Muscle Spasms
Stress and Anxiety
Tendinitis
Why Choose Acupuncture for Vertigo Treatment?
The advantages of getting acupuncture compared to conventional treatments for vertigo include:
Acupuncture is a safe and non-invasive treatment for vertigo.
Acupuncture is generally a low-cost treatment.
Acupuncture can be used on its own or in conjunction with other therapies.
The qualifications of the acupuncture practitioners at Hogan Chiropractic include decades of patient care for those seeking "acupuncture for vertigo near me."
Conclusion
The benefits of getting acupuncture for vertigo are substantial. Call (281) 532-8552 or contact us to schedule an initial consultation or another appointment for ongoing care.