Plantar Fasciitis Treatment in Sugar Land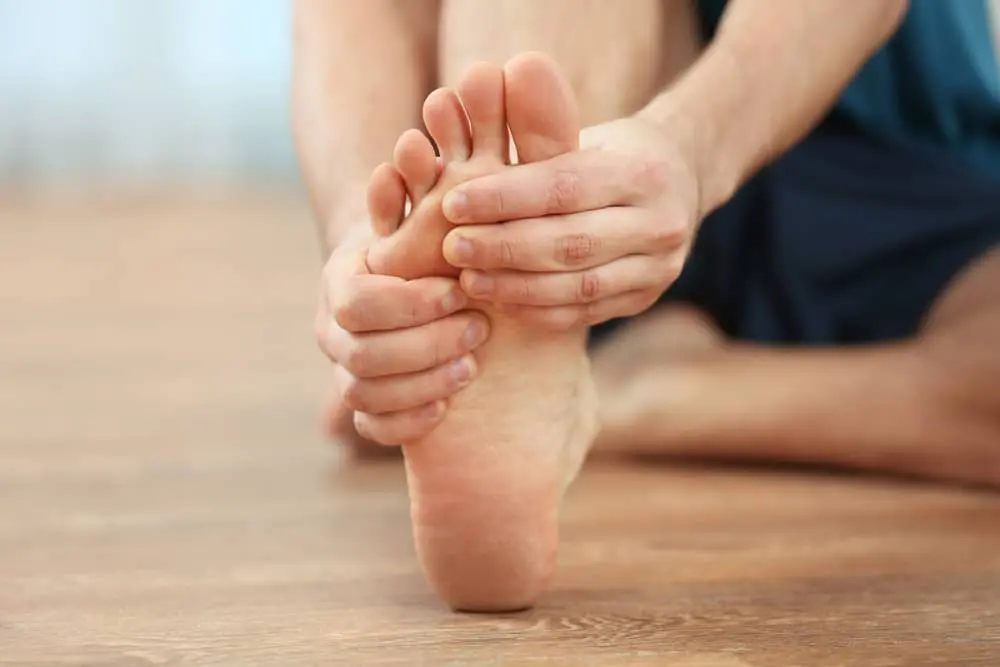 If you are noticing pain on the bottom of your foot, you may be suffering from something called plantar fasciitis. Those who suffer from plantar fasciitis understand just how debilitating this can be. This condition can make it challenging to run, walk, or even stand. Fortunately, there are treatment options available. Learn more about plantar fasciitis treatment in Sugar Land!
What Is Plantar Fasciitis?
The bottom of the foot is protected by a thin layer of tissue called fascia. This is called the plantar fascia. Sometimes, this tissue can get inflamed. Usually, this develops due to overuse. When this tissue becomes inflamed, it leads to a condition called plantar fasciitis.
Plantar fasciitis can be a debilitating condition. Individuals who suffer from plantar fasciitis may have difficulty going through their daily routine, let alone exercising. Therefore, it is essential to diagnose and treat plantar fasciitis as quickly as possible.
Common Causes and Symptoms of Plantar Fasciitis
There are a number of common causes of plantar fasciitis; However, the most common cause is an overuse injury. For example, individuals who suffer from plantar fasciitis commonly engage in long-distance running. Even though it is possible for plantar fasciitis to develop in competitive track and cross-country runners, it is also possible for people to develop plantar fasciitis even if they run recreationally. As the thin layer of tissue is constantly flexed and extended, it can lead to irritation. This leads to plantar fasciitis.
Plantar fasciitis can present in a number of ways. Some of the most common symptoms include:
Foot pain that is usually worse in the morning
Foot pain that is usually worse at the back of the heel
Pain that makes it difficult to walk, run, or take the stairs
Possible redness or swelling on the bottom of the foot
Similar to other medical conditions, plantar fasciitis can range widely and if scope and severity. Therefore, it is important for everyone suffering from these symptoms to get evaluated as quickly as possible.
Plantar Fasciitis Treatment: How Is it Done?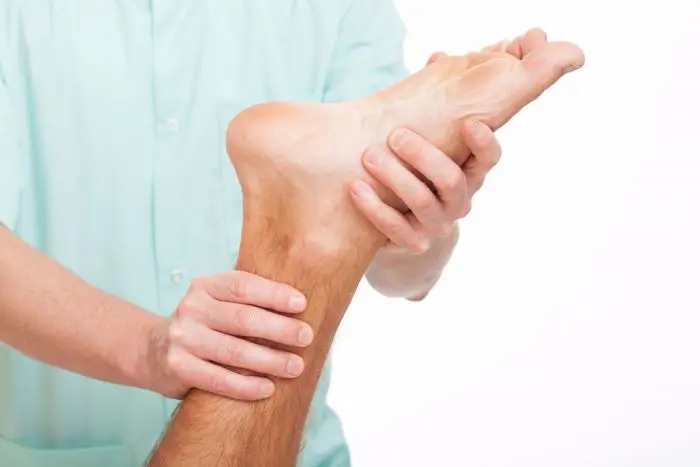 If someone is suffering from plantar fasciitis, there are several treatment options available. Fortunately, not everyone will require prescription medications. A few of the treatment options include:
Chiropractic Care: A trained chiropractor can help someone address plantar fasciitis. Sometimes, this information develops because the bones of the lower leg and foot are not properly aligned. A chiropractor can take a look at someone's symptoms and perform adjustments that could alleviate inflammation.
Physical Therapy: Furthermore, it is important to discuss Physical Therapy as well. Physical Therapy can strengthen the muscles, ligaments, and tendons surrounding the bottom of the foot. That way, there is more support for the plantar fasciitis, possibly preventing the condition from returning in the future.
With the help of a trained chiropractor, it is possible to not only treat plantar fasciitis but also prevent it from coming back in the future. For all of these reasons, it is important for anyone dealing with foot pain to get evaluated by a trained chiropractor. It is possible someone could be suffering from plantar fasciitis.
Why Choose Hogan Spine & Rehabilitation Center for Plantar Fasciitis Treatment?
If you have foot pain that is impacting your quality of life, you need to rely on a chiropractor for plantar fasciitis treatment in Sugar Land. That is where Hogan Spine & Rehab can be helpful. We have a tremendous amount of experience dealing with sports injuries including plantar fasciitis. For more than 15 years, we have been serving the area surrounding Sugar Land and Fort Bend County, Texas. We even provide free patient consultations and same-day appointments. It would be our honor to assist you as well.
If you would like to learn more about how we can assist you with plantar fasciitis or any other injuries, please give us a call today at ‭(281) 532-8552 to schedule an appointment with our team!