Chiropractic Services in Sugar Land
Our chiropractic services in Sugar Land Texas are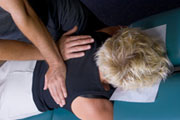 noninvasive and drug-free so that you can feel better naturally after an auto accident, sports injury or personal injury. Chiropractic care can be used across many different conditions and situations that many our community never thought possible. Dr. Jeffrey Hogan and his team have years of experience treating and helping patients just like yourself from experiencing back pain, neck pain, headaches, and pain the the arms & legs. If you have never worked with a chiropractor before, feel free to reach out to us or browse our website for more information. Some of our most popular services are: 
Auto Accident / Car Crash Rehabilitation
Car crashes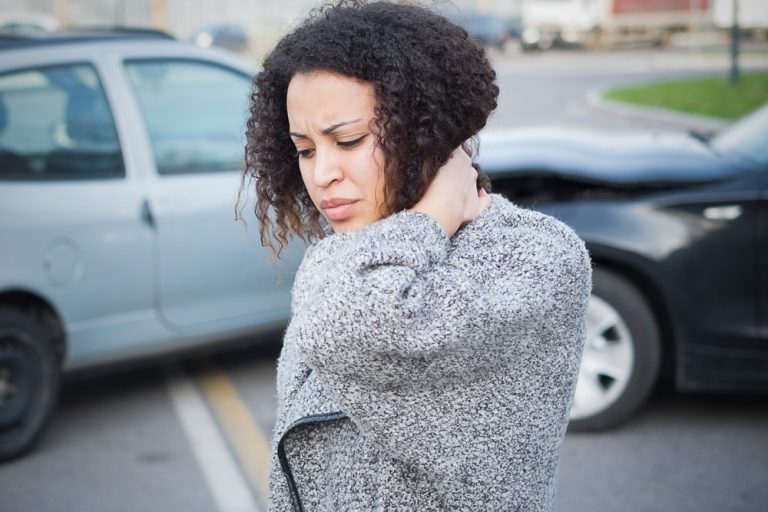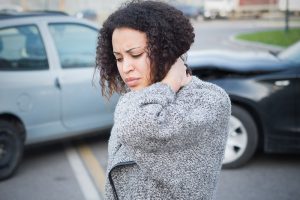 are notorious for causing back and neck injuries. The most common injury is whiplash, which is a severe sprain and strain of your neck that can lead to neck pain and stiffness, headaches, and blurry vision. You may even experience soreness in your upper back and arms. Other auto accident injuries that we treat include sprains and strains, soft tissue injuries of the arms and legs, and herniated discs in the back and neck. Each of our treatment programs is completely customized to your injury and your short and long-term health goals. 
Laser Therapy
MLS Laser therapy helps relieve the pain and inflammation associated with soft tissue injuries, including sprains, strains, and back and neck injuries. The treatment involves holding a low-level laser wand over the injured area and allowing the pulsing light to penetrate deep into the tissues. This activates a part of the cell that can turn light into energy, which increases healing while reducing pain. This treatment by our chiropractors in Sugar land can be used by itself or with our other treatment options.
Spinal Decompression
Spinal decompression from our chiropractor in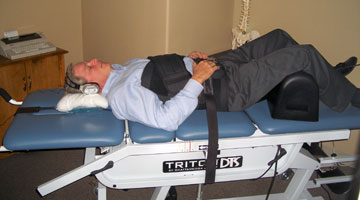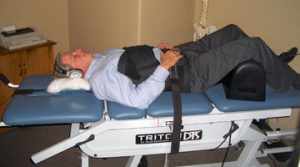 Sugar Land is non-invasive and drug-free. It helps heal herniated and bulging discs as well as pinched nerves, which often result in back pain and loss of range of motion of the spine. Our decompression therapy utilizes the Chattanooga DTS system. This decompression system consists of a chiropractic decompression table, pulley system, and computer. Our chiropractor positions you on the table and place a belt around your torso that connects you to the computer-controlled pulley system. Once your program is input into the system and activated, a controlled stretching force will be placed on your spine. The gentle spinal stretching helps increase the spaces around your discs so that they can retract and heal.
Chiropractic Care With Our Chiropractor in Sugar Land
Chiropractic care is often the foundation of our car accident and sports injury treatment programs. It also helps reduce neck and back pain from spinal stenosis, whiplash, degenerative disc disease, and sciatica. It involves correcting subluxations in the spine, which are minor misalignments that can hinder the spinal column movement and put pressure on the nerve roots and soft tissues. Our chiropractor in Sugar Land performs the adjustments manually or with an instrument adjusting device.
Sports Injury Rehabilitation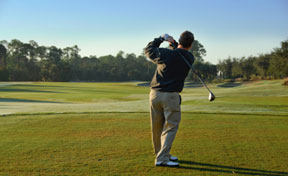 Our sports injury rehabilitation can help you get back to your favorite activities faster. A few of the sports injuries we treat include runner's knee, frozen shoulder, Achilles tendinitis, tennis and golfers elbow, plantar fasciitis, and sprains and strains of the back, arms, and legs. This treatment involves evaluating your injury as well as conditions that could result in re-injury, like poor posture, weak muscles, and bad form. Our sports injury treatments may include corrective exercises and stretches, MLS laser therapy, spinal decompression, and chiropractic adjustments.
Pain Relief With Our Sugar Land Chiropractor
Back, extremity, and neck pain can be caused by a variety of chronic or acute injuries and conditions. If you have mild to severe pain, our Sugar Land chiropractor may be able to help by diagnosing the underlying causes of your pain and developing a customized and adaptable treatment program that includes one or more of our services, including chiropractic adjustments, MLS laser therapy, spinal decompression, and corrective exercises. All of our pain relief services are non-invasive and drug-free.
Physical Therapy Rehabilitation in Sugar Land
Our clinic prides itself on a whole-person approach which includes different treatments that can be used together or standalone for specific conditions. Physical Therapy is a non-surgical rehabilitation that can be used for a wide variety of conditions and symptoms that our patients experience.
Physical Therapy is great for pain reduction, recovery from an injury or trauma (such as Auto Accidents and Falls), increase mobility and flexibility, and improving balance. Our clinic will always do a full consultation to determine the root of your condition or symptom before we know what the best treatment option is for you.
Contact Us Today
To learn more about the chiropractic services offered by our chiropractors in Sugar Land and to schedule an appointment or initial consultation, call our office at (281) 240-2225
Monday: 9:00-6:00
Tuesday: 9:00-12:00
Wednesday: 9:00-6:00
Thursday: 9:00-6:00
Friday: 8:00-4:00