If you are pregnant, you might be excited to welcome a new life into this world. At the same time, you need to take care of your health if you want your baby to develop appropriately. Therefore, you might be wondering, is it safe to see a chiropractor while pregnant?
At Hogan Spine & Rehab, we provide chiropractic care during pregnancy. We have specialized training that allows us to provide you with professional chiropractic care that is safe for you and your unborn child.
Chiropractic Care During Pregnancy Is Safe!
If you are serious about going to a chiropractor while pregnant, rest easy knowing that chiropractic care during pregnancy is safe! There are several reasons why it is safe to go to a chiropractor while pregnant. They include: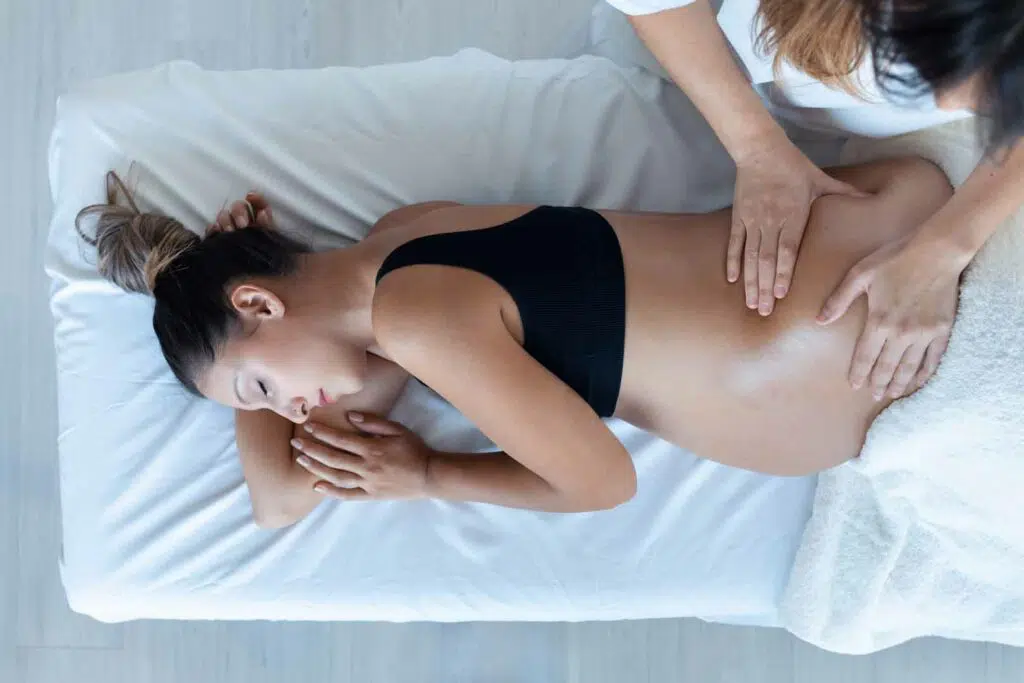 Chiropractic adjustments take advantage of manual therapy that limits complications and side effects. Therefore, it is safe for you and your unborn child.
A significant portion of chiropractic care while pregnant and pelvic floor therapy. This can help you provide your uterus with extra support during pregnancy.
Chiropractic care while pregnant also involves pain management. As your pregnancy develops, your body will change. This can lead to discomfort in certain areas, which a chiropractor can address.
If you are looking for natural, holistic therapy for you and your unborn child, count on the team from Hogan Spine & Rehab.
Benefits of Prenatal Chiropractic Care
There are several significant benefits of getting a prenatal chiropractic adjustment. Some of the biggest benefits include:
Pain Relief
If you are dealing with chronic pain during pregnancy, this is not something you need to go through on your own. A chiropractor has a wide variety of tools at his or her disposal that can help you with pain relief. By using adjustments that ensure your muscles, ligaments, and tendons are in the right locations, we can alleviate stress on other parts of your body. This can help you with pain relief during your pregnancy.
Improved Pelvic Floor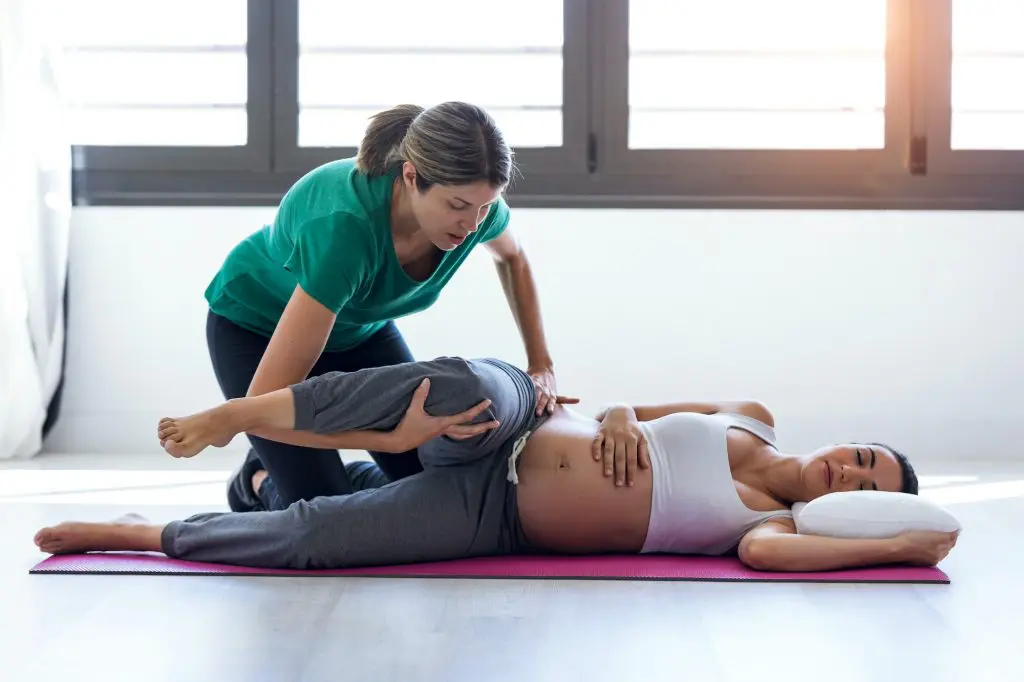 A prenatal chiropractor can also help you strengthen the muscles of your pelvic floor. They are incredibly important in supporting your uterus as your unborn child continues to grow. If your uterus doesn't have the right support, it could lead to pregnancy complications. A chiropractor from our team understands how to use physical therapy to strengthen the muscles of your pelvic floor, streamlining your pregnancy.
Faster Delivery and Labor Recovery
Prenatal chiropractic care can also help you shorten the labor and delivery process. Adjustments can help you make sure that your pelvis is properly aligned. Therefore, it will be easier for you to go through the delivery process naturally. You might not have to spend as much time in labor.
Easier Pregnancy and Delivery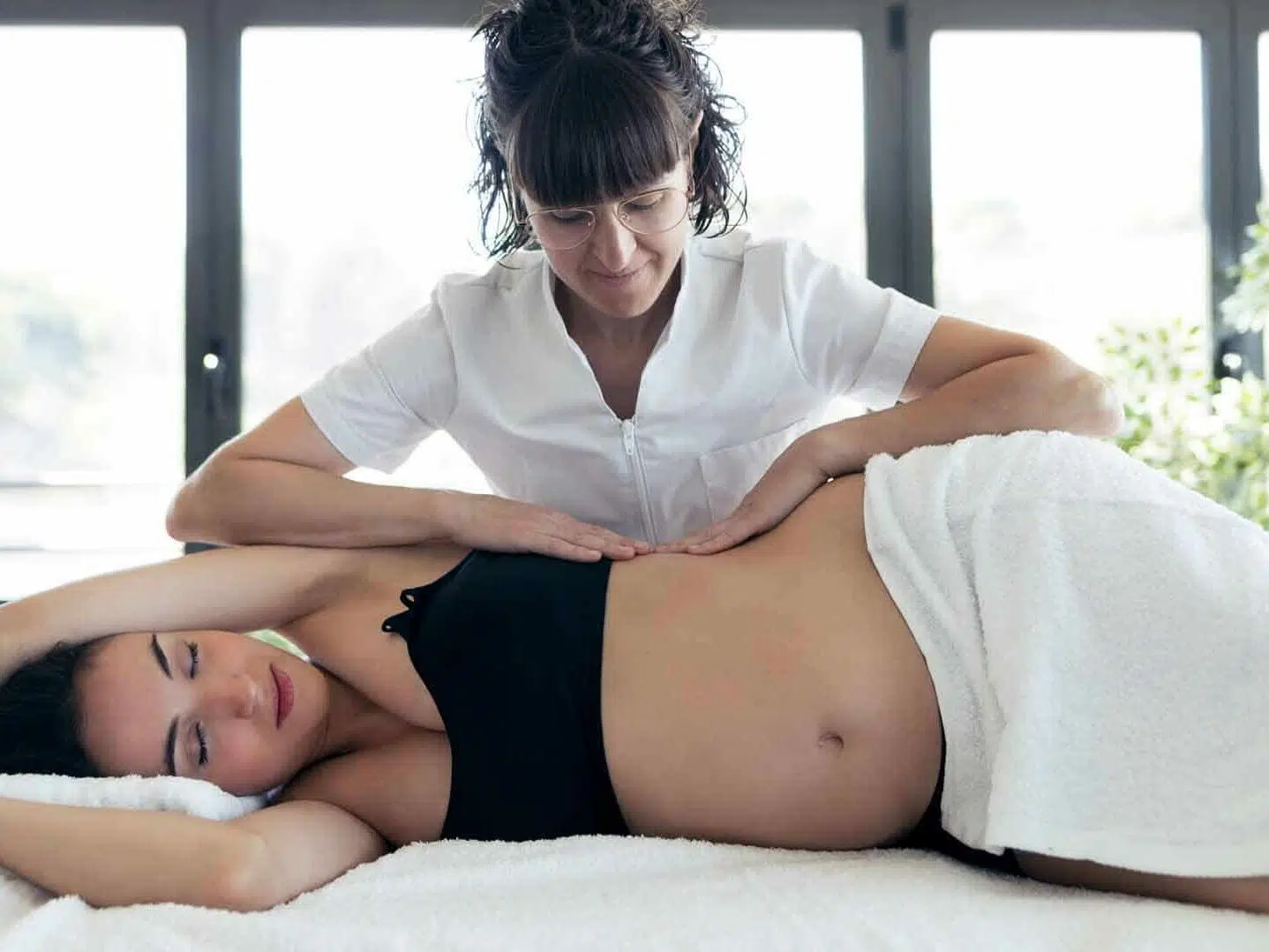 Ultimately, the biggest reason why you should visit a prenatal chiropractor during your pregnancy is that you will have an easier pregnancy and delivery process. Even though your body will change a lot as your pregnancy progresses, it doesn't necessarily mean you have to be uncomfortable. Furthermore, you should not resign yourself to spending hours during the delivery process. A chiropractor can track the development of your pregnancy, making sure everything is going smoothly.
Our Sugar Land Prenatal Chiropractor
So, is it safe to see a chiropractor while pregnant? It is not only safe to see a chiropractor while pregnant but it is also recommended. You need to make sure that you and your child are going through this process appropriately.
At Hogan Spine & Rehab, our Prenatal Chiropractors specialize in providing prenatal chiropractic care to women at all stages. We have the training and experience necessary to help you during your pregnancy. We will customize our treatment plan to meet your needs, and we can address chronic pain. It is important for you to make sure you and your baby have the support you need during your pregnancy. Our team can help you with exactly that. Contact us today to learn more.