Pinched Nerve Treatment in Sugar Land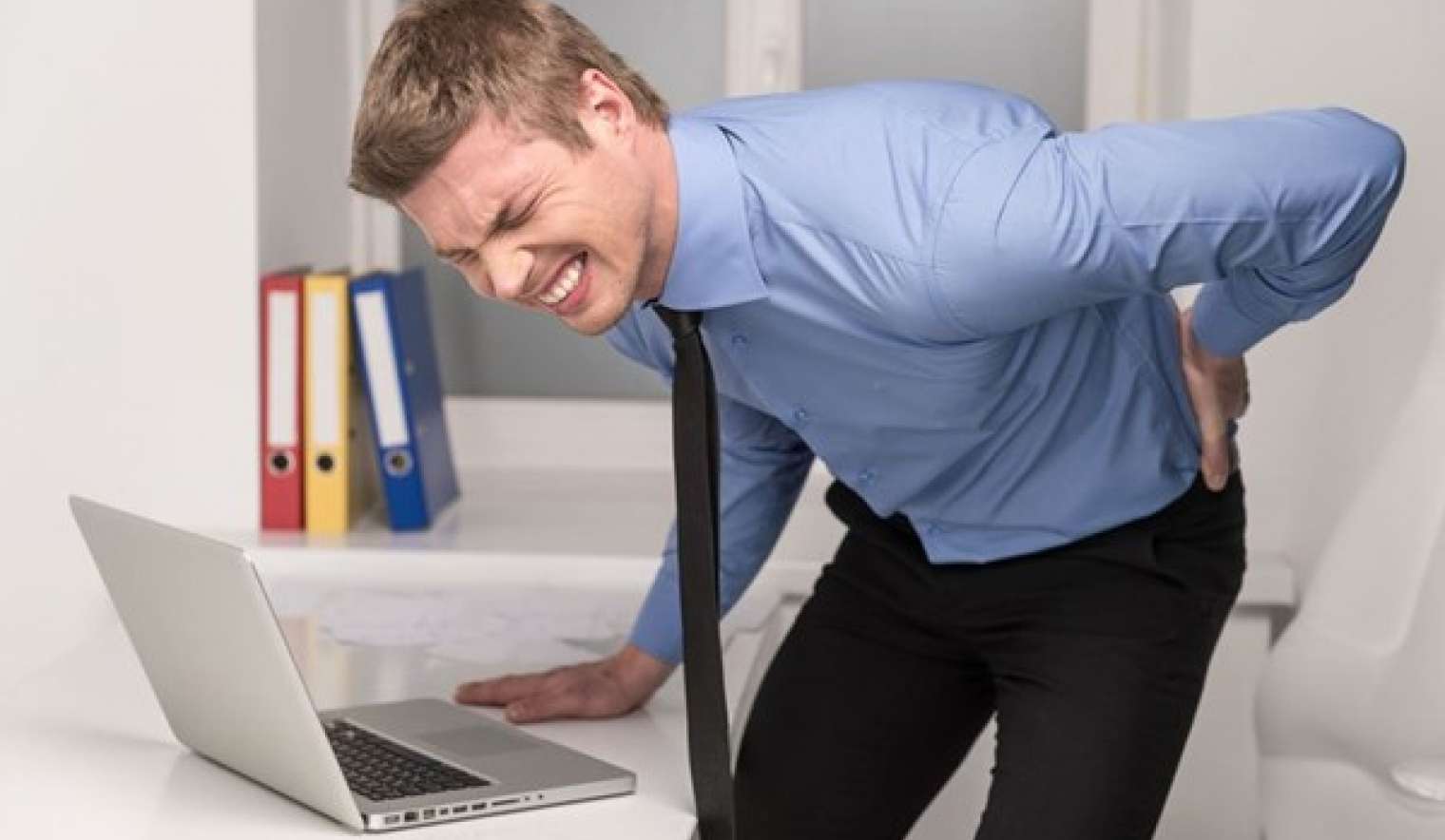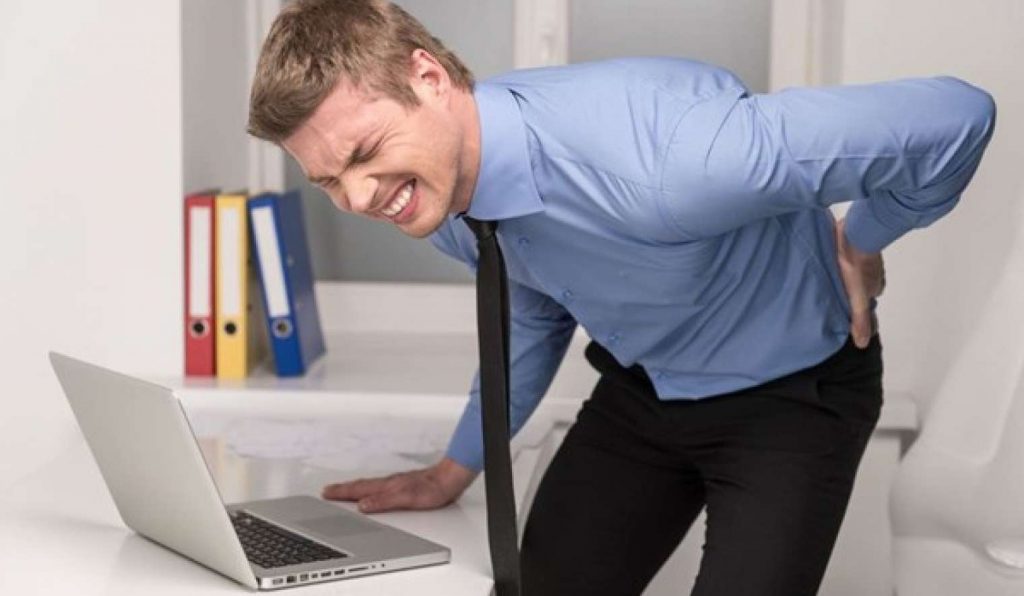 Peripheral nerves compressed by inflamed or damaged tissues can't receive sensory signals from the brain. When pressure on extremity (peripheral) nerves continues for a period of time, the part of the body containing compressed nerves "falls asleep". Tingling, prickling, burning sensations and weakness are symptoms of a pinched nerve. Temporary pinched nerves commonly occur when you sit on your legs or feet or sleep awkwardly on an arm or hand. Moving and flexing the body part that is "asleep" restore blood flow to the tingling area and restores full nerve functionality.
When pinched nerves are caused by simple overexertion, symptoms may resolve themselves in several weeks. Resting the affected area and taking OTC pain relievers are recommended home treatments. However, when numbness and pain does not diminish or worsens, please schedule an appointment for pinched nerve treatment in Sugar Land at Hogan Spine & Rehab. We will determine the underlying reason for persistent pinched nerve pain and apply effective, noninvasive therapies to achieve pinched nerve relief.
Symptoms and Causes of Pinched Nerves in the Neck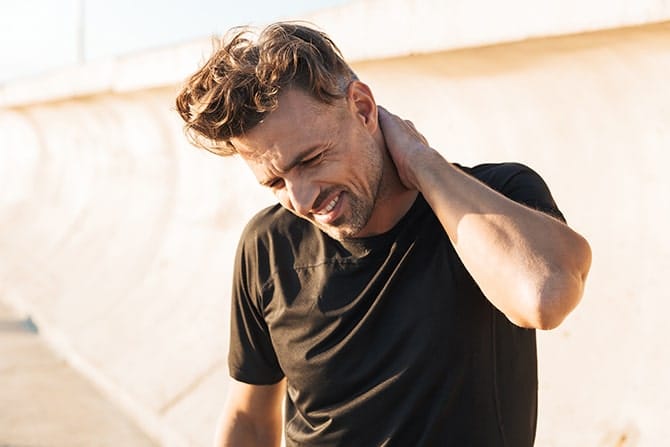 Pain, tingling and numbness that radiates from the neck and into your hands or arms are common signs of a pinched nerve in the neck. You may also experience weakness in the arms, hands and shoulders if a pinched nerve does not resolve naturally.
Common causes of pinched nerves in the neck include:
Disk degeneration of cervical (neck) vertebrae
Spinal stenosis
Herniated disks
Bone spurs
Diagnosing these disorders involves a physical examination and x-rays, CT or MRI scans that provide details about the condition of the neck and upper spine.
Pinched Nerve Relief for Compressed Nerves in the Back
Symptoms of pinched nerves in your upper back include:
Hand, shoulder, and arm weakness
Pain and tingling sensations that extend from the upper back into your shoulders and arms
Numbness and tingling in your hands and fingers
Symptoms of pinched nerves in your lower back may be diagnosed as lumbar radiculopathy or sciatica. Pain, numbness and tingling that radiates from your lower back into your legs and feet is the first sign of a lumbar pinched nerve. Worsening of lower back nerve compression may also cause stiffness and difficulty walking.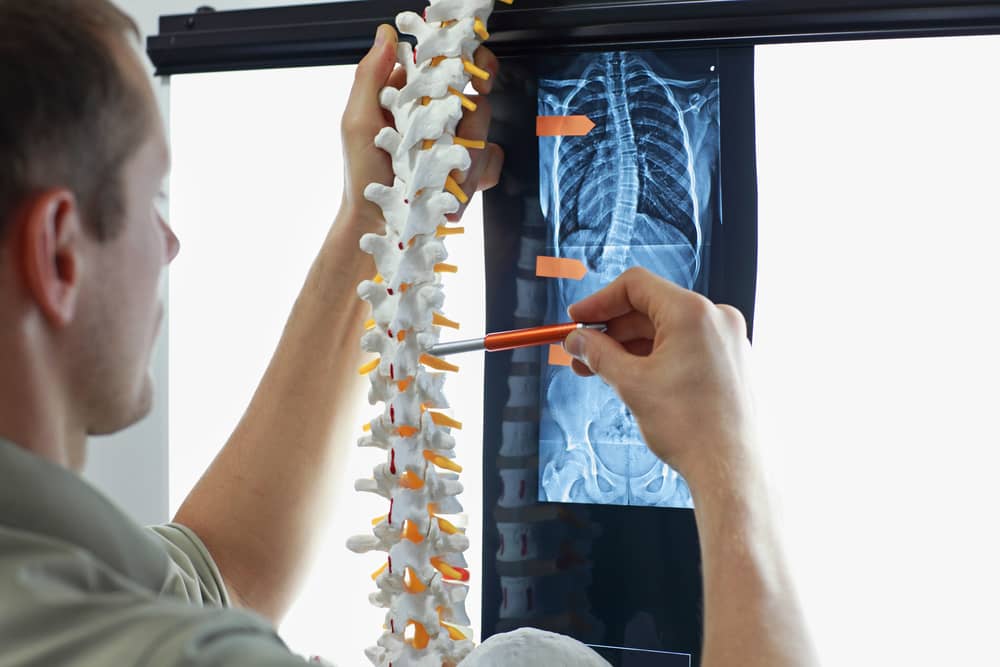 Many of the causes of a pinched nerve in the neck are also reasons for a pinched nerve in the back: spinal stenosis, arthritis, herniated discs or bone spurs. When vertebrae comprising the lower spine become dislodged and pinch nerves, your doctor may diagnose you with spondylolisthesis. The risk for spondylolisthesis increases with age as the ligaments and joints holding the spine together deteriorate and weaken.
Spinal adjustments and spinal decompressions can provide pinched nerve relief by increasing space between vertebrae and reducing pressure on nerves. Alleviation of pain and tingling after a spinal adjustment or spinal decompression is often immediate. Chiropractic treatments like these can be repeated as often as needed and do not involve medications or surgery.
Pinched Nerve Treatment in Sugar Land for Shoulder, Hip and Leg Pain
What kind of treatment you need depends on the cause of pinched nerve pain in your legs, hips or shoulders. For example, when pinched nerve pain in the shoulder, hip or leg can be traced back to herniated discs, spinal adjustments or spinal decompression can provide pinched nerve relief. When pain from pinched nerves is due to overexertion, repetitive stress or sports injury, then physical therapy, chiropractic massage therapy and holistic pain management are recommended and highly effective treatments.
Call Hogan Spine & Rehab today to schedule an appointment for pinched nerve treatment in Sugar Land. We'll diagnose the cause of your pinched nerve and provide the best chiropractic techniques available that do not involve drugs or surgery. Contact us today!